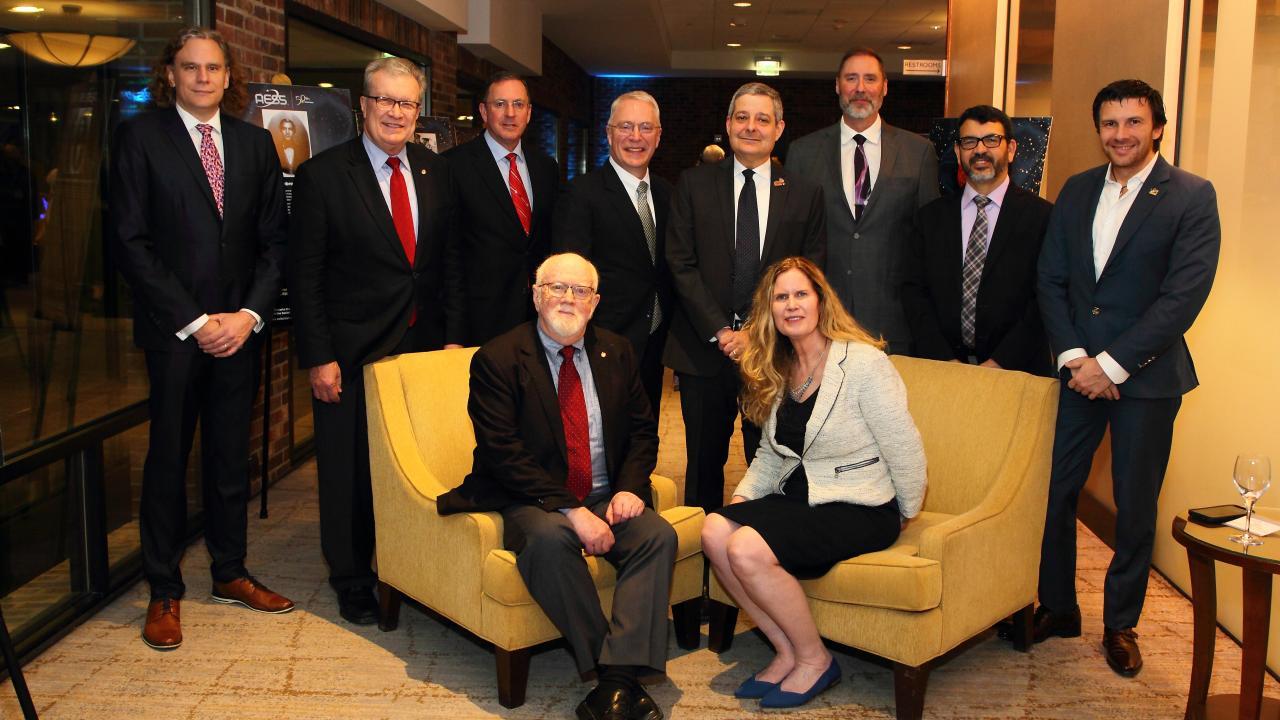 50th Anniversary Event
On 15 February 2023, AESS members and leaders, IEEE, and industry members gathered in Princeton, New Jersey, USA. Check out the photos from the event on our Facebook page.
Watch the Video
Watch the AESS Anniversary video to learn more about the history of the Society and its activities.
Logo Contest
In 2023, AESS will celebrate its 50th Anniversary! To commemorate this milestone, AESS published a logo contest for its members in Spring 2022.
We would like to congratulate Zitela Mwale for his winning design for the 50th Anniversary Logo contest. Thank you to all of our members who participated.
A Collection of Memories and Moments
As part of this celebration, we would like to honor and remember not only the technical achievements in our field, but also the people, places, events, and more. AESS is collecting videos, photos, and short stories (250 words max.) from its members. 
Disclaimer: This content may be used on our social media, website site, marketing materials, and more. Content must be owned by the submitter and cannot contain copyrighted material. By submitting photos, videos, and written content, you grant AESS the right to use and distribute the submitted materials. 
AES Magazine
The IEEE Aerospace and Electronic Systems Magazine will feature a 50th Anniversary Special Issue in 2023 to include the impact and history of AESS over the last 50 years.
📢 Don't forget to check out advertising opportunities with AESS's magazine to feature your company in the 50th Anniversary Special Issue. Focused on the impact and history of AESS, this is the perfect chance to align yourself with AESS and reach aerospace industry professionals who rely on IEEE AES Magazine for work-related information and solutions.
The deadline to reserve your space in the 50th Anniversary Special Issue is 2 December 2022. Find out more here or contact [email protected].
Conferences and Events
We encourage conference organizers to highlight the AESS 50th Anniversary during their conference. 
How you can celebrate:
Include 50th Anniversary logo on your website and in your program
Host a special event
Request 50th Anniversary-branded promotional items for your registration table or event booth
Request 50th Anniversary Special Issue of the AESS Magazine
If you would like to participate in AESS's 50th Anniversary or to request items, please email the AESS Operations Manager ((Click to show email)).