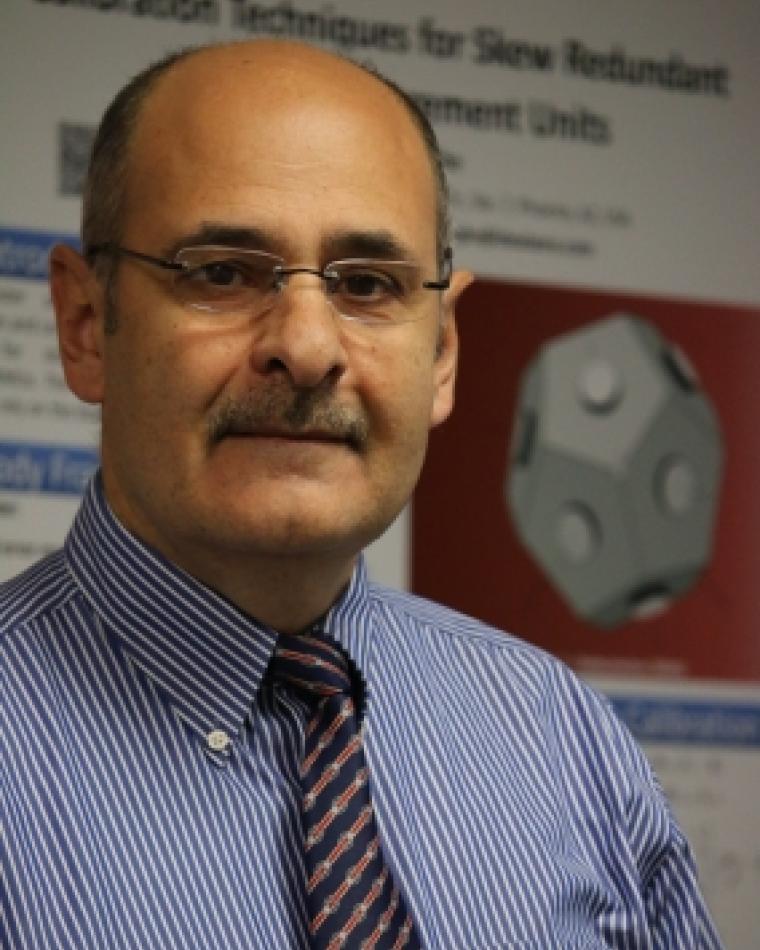 Contact Menu
Marius Gheorghe has earned a degree in electrical engineering from the Polytechnic Institute of Bucharest, Romania in 1986.
A great deal of his professional career was dedicated to designing test equipment used in a variety of applications ranging from the semiconductor industry to military jet aircraft, nuclear submarines and space programs. Prior to joining Ideal Aerosmith Inc., where he holds the position of Engineering Manager, he has worked for over 14 years with a world leader in ATE manufacturing in Ontario, Canada. His portfolio includes substantial hardware and software design, award-winning ATE and technical leadership. In addition to his industry experience, he has authored papers on inertial sensor calibration techniques and has taught at the Polytechnic Institute of Bucharest and the Advanced Computer Training for Engineers, Toronto.
Mr. Gheorghe is a member of IEEE and licensed as Professional Engineer in Ontario, Canada. He has been awarded the Distinguished Committee Service Award for his contribution to the development of the IPC/WHMA-A-620A standard in 2007 and his Horizon 1500 wiring analyzer design was awarded The Best in Test by Test and Measurement World in 1996.
IEEE AESS Position History:
Present

Gyro and Accelerometer Panel Member (Gyro and Accelerometer Panel Roster)
Outdated or incorrect contact information? Please click here to update us with the correct information.