Recap of Fall 2022 Meetings
Lead
Fall BoG, Region 8 Chapter Summit, and ISAC Workshop
9 months 3 weeks ago
Body
Fall 2022 Board of Governors Meeting
On 21-22 October 2022, the IEEE Aerospace & Electronic Systems Society gathered for their Fall 2022 Board of Governors (BoG) meeting in Edinburgh, Scotland, and virtually. Board members focused on 2023 initiatives, cross-committee collaboration, membership engagement, and the planning of its upcoming 50th Anniversary. They also hosted the Region 8 Chapter Summit and Integrated Sensing And Communications (ISAC) Workshop.
AESS members enjoyed dinner on the Royal Mile at Monteiths and ventured out to see the city's historic sites such as the Edinburgh Castle and local breweries and distilleries. Slàinte mhath!
---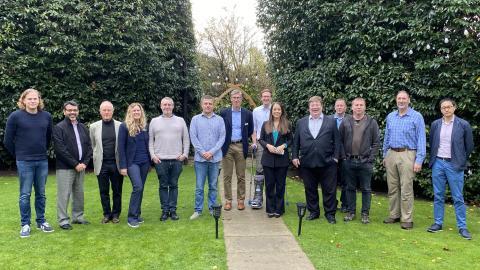 Region 8 Chapter Summit
The regional summit is intended to present a range of new initiatives to Chapter Chairs and to provide guidance on how chapters can benefit from these initiatives. It provides a forum to stimulate networking among regional Chapters and the AESS Board of Governors. This is a unique opportunity to receive information on recently introduced initiatives and to interact directly with the AESS Board of Governors.
---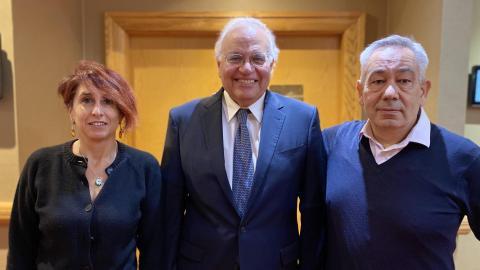 Integrated Sensing Communications Workshop
This workshop was the first organized by the Aerospace and Electronic Systems Society and featured various invited presentations that touched on different aspects of sensing and communications integration, highlighting the state-of-the-art and the many problems still open. 
Thank you to our invited speakers for their contributions to this initiative!
Maria Sabrina Greco, AESS President-Elect and workshop organizer
Moeness G. Amin
Christos Masouros
Marco Lops
Kumar Vijay Mishra