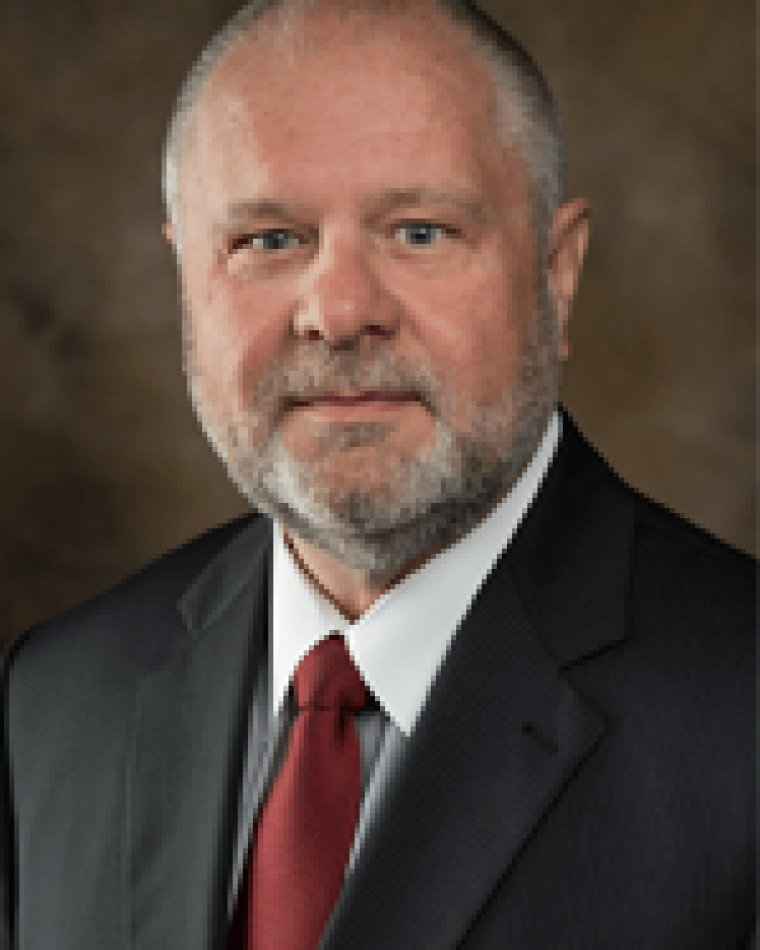 IEEE Region
Region 5 (Southwestern U.S.)
( )
Contact Menu
James Rankin serves as the Vice Provost for Research and Economic Development for the University of Arkansas (UofA). Dr. Rankin serves as the Chief Research Officer and reports to the Provost and Vice Chancellor for Academic Affairs. In this position, the Office for Research Support and Sponsored Programs, Technology Ventures, High Performance Computing Center, Office of Research Compliance, and University of Arkansas Press have reporting lines to him. Dr. Rankin was previously at Ohio University in Athens, OH, from 1997-2010. At Ohio University, he served as the Interim Vice-President for Research, the Associate Dean for Research and Graduate Studies in the Russ College of Engineering and Technology, and director of the Avionics Engineering Center. Before joining Ohio University, Rankin was a Professor of Electrical Engineering at St. Cloud State University (MN) from 1989-1997. He holds Ph.D. and MS degrees in Electrical Engineering from Iowa State University. His BS degree in Electrical Engineering is from South Dakota School of Mines and Technology. Dr. Rankin has more than 30 years of experience in avionics research and design from both academic and industrial perspectives. He has been involved with numerous NASA and FAA grants and contracts. Projects include FAA Automatic Dependent Surveillance-Broadcast (ADS-B), NASA Small Aircraft Transportation System, Controller-Pilot Datalink Communications research that was integral to NASA's Low Visibility Landing and Surface Operations flight test at Atlanta Hartsfield and the NASA Runway Incursion Prevention System test at Dallas-Fort Worth Airport. Previously, Dr Rankin was with Rockwell Collins (1978-1987), where his projects included airborne Collision Avoidance Systems, Four Dimensional Flight Management Systems, and Air Transport display systems. Dr. Rankin is an Associate Fellow of the American Institute of Aeronautics and Astronautics (AIAA) and has served as Chair of the AIAA Digital Avionics Technical Committee (DATC). He is a Senior Member of the Institute of Electrical and Electronics Engineers (IEEE) and has twice been elected to three-year terms on the Aerospace and Electronic Systems (AESS) Board of Governors.
IEEE AESS Position History:
2003-2005 Board of Governor Member-at-Large (BoG)
Outdated or incorrect contact information? Please click here to update us with the correct information.