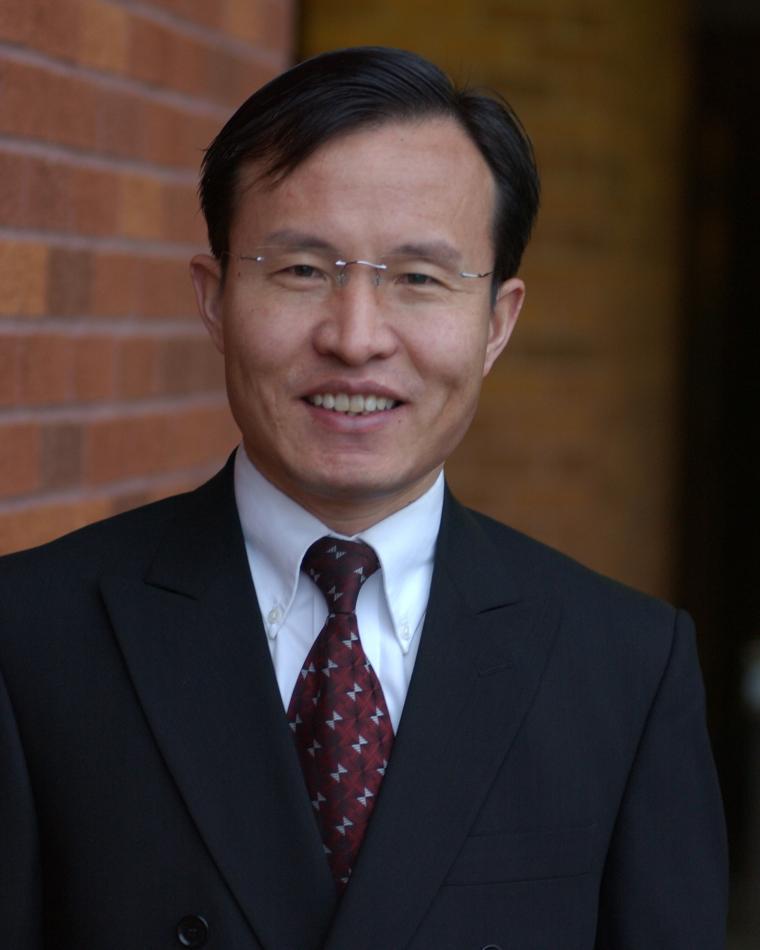 IEEE Region
Region 5 (Southwestern U.S.)
( )
Contact Menu
Dr. Ruhai Wang (Senior Member, IEEE) is currently a Professor in Phillip M. Drayer Department of Electrical Engineering at Lamar University, Texas, a member of the Texas State University System. His research interests include space networks, deep-space communications, computer networks, and cyber security. He has published around 120 papers in international journals and conferences proceedings. According to Google Scholar, Dr. Wang's publications have around 2000 citations with an h-index close to 30. He received the Ph.D. degree in electrical engineering from New Mexico State University in 2001.
Dr. Wang has twenty-one years' teaching experience at both graduate and undergraduate levels at Lamar University. He teaches several courses in the areas of computer networks, communication systems, cyber security, and computer organization and architecture. He received multiple awards for his outstanding teaching at Lamar University. Since 2018, Dr. Wang has been appointed as a Member of the Teaching Board of Ph.D. Program in Science and Technology for Electronic and Telecommunication (STIET), University of Genova, Italy. He gave tutorials at the IEEE flagship International Conference on Communications (ICC) 2011 (https://icc2011.ieee-icc.org/tutorial.php.html) and IEEE Military Communications Conference (MILCOM) 2010.
Dr. Wang has been extensively involved with the IEEE AESS since he started his career as a faculty at Lamar University. Since 2012, he has consistently served on the editorial board (as an AE) of the IEEE Aerospace & Electronics Systems Magazine (AES-M) for ten years. He served as an Associate Editor for the IEEE Transactions on Aerospace & Electronics Systems (TAES) from July 2018 to August 2020. Dr. Wang served as a Guest Editor for the IEEE AES-M Special Issue on "Recent Trends in Interplanetary Communications Systems" in 2010. He also served as an associate editor for a few non-IEEE journals.
Dr. Wang also frequently served as a Technical Program Committee (TPC) chair/Co-Chair for international conferences/workshops, such as the 2007 IEEE International Conference on Communications (ICC 2007) and the 2008 International Workshop on Satellite and Space Communications (IWSSC 2008).
Dr. Wang served as President of IEEE Beaumont Section in 2008-2009 and Vice President in 2009-2011.
Outdated or incorrect contact information? Please click here to update us with the correct information.