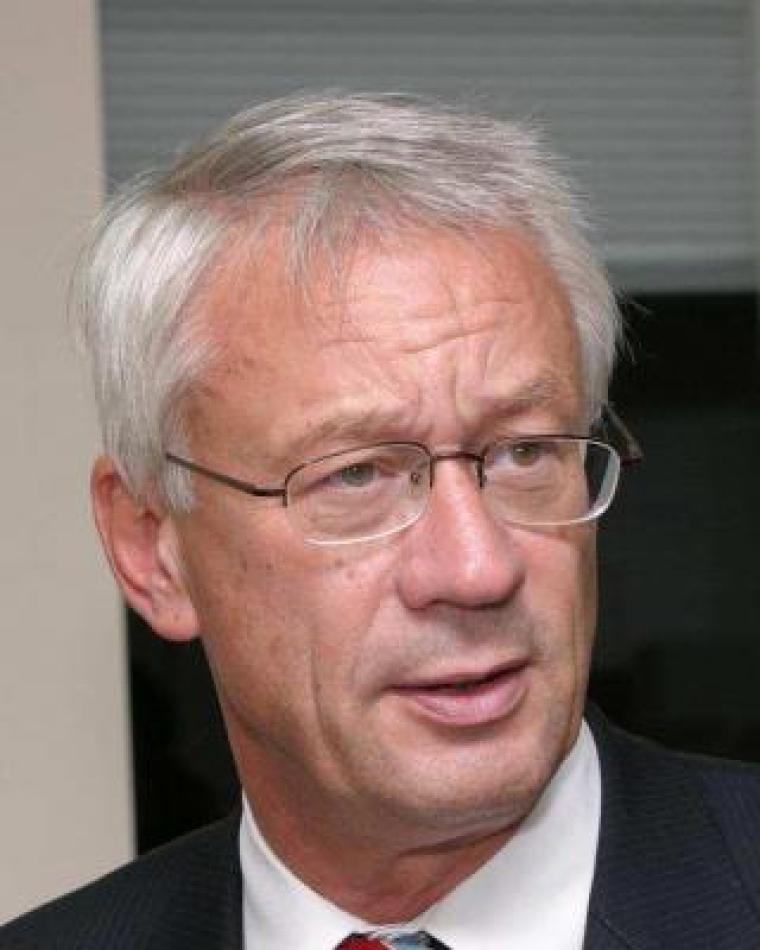 CV Prof. Dr. L.P. Ligthart
Prof. dr. ir. L.P. Ligthart
Willem Lodewijklaan 33
8448PG Heerenveen
The Netherlands
Date and place of birth Nationality
September 15, 1946, Rotterdam, The Netherlands Netherlands
Marital status
Married, 4 children
Education
Doctor of Technology, Delft University of Technology, Thesis(advisor: Prof. Ir L. Krul): "Antenna Design and Characterization based on the Elementary Antenna Concept", December 1985.
Engineers degree Cum Laude (M.Sc.), Delft University of Technology, (advisor: Prof. Dr Ir A.T. de Hoop):
"Electromagnetic Reflections from a transparent diffraction grating", June 1969.
Career/Employment
1968-1969 : Student-Assistant at the Delft University, Microwaves Laboratory
1969-present : Faculty of Electrical engineering, Delft University
1976-1977 : Chalmers University Gothenburg, Sweden
1987-1997 : Advisor-Getronics Telecom and Industrial Electronics
1988-1991 : Professor in "Electronic Systems for Positioning & Navigation (radar)", Delft University
1988-1992 : Advisor-Radio communications Rotterdam (radio-trunking in Rotterdam area)
1988-1996 : Advisor Intercai BV
1992-2011 : Professor in "Microwave transmission, Radar and Remote Sensing", Delft University
1992-2010 : Chairman "Telecommunications Tele-observation Technology", Delft University
1994-2011 : Director of the International Research Centre for Telecommunications-transmission and Radar
(IRCTR), established with support from the Ministry of Education, Culture and Science
2011- : Chairman CONASENSE
Specialization
(i) main fields: antennas & propagation, radar and remote sensing
(ii) other fields: satellite, mobile and radio communication
(iii) current research: radio-propagation, multi-function antennas, radar remote sensing of subsurface, earth and
atmosphere, multi-parameter radar, radar networking, microwave transmissions
(iv) Internationalization: more than 45 international agreements with Technical Universities
more than 10 national and international agreements with industries and industrial laboratories
Honours, Awards, Fellowships, Memberships of Professional Societies
Vederprijs-award, 1981
IEE-Blumlein-Brown-Willans Premium Award, 1982
Doctor Honoris Causa at Moscow State Technical University of Civil Aviation, Russia, 1999
Doctor Honoris Causa at Tomsk University of Control Systems and Radioelectronics , Russia, 2001
Fellow of Institute of Electrical Engineers (FIET) (1983)
Fellow of Institute of Electrical and Electronics Engineers (FIEEE) (2001)
Member of the Russian Academy of Transport (2000)
IEEE – MIKON award (2004)
Distinguished Service Award EuMA (2008)
Doctor Honoris Causa at Military Technical Academy, Bucharest, Romania, 2010
Activities in organisations
Member of the Board of Directors of the European Microwave Association (EuMA)
Advisor of Academy of Science Finland for CoE SMARAD
Advisor of the CTIF council, Aalborg, Denmark
TUD Student Counsellor IET
TUD Student Counsellor IEEE
Organiser of PATO (Post Graduate Course) on Sparse Arrays and Antennas
Organiser of the international courses on Antennas, GPR
Prof. dr. ir. L.P. Ligthart has been director of the International Research Centre for Telecommunications-
Transmission and Radar (IRCTR) which is part of the Faculty of Electrical Engineering Mathematics and
Computer Science (EEMCS) of the Technical University of Delft for more than 15 years. Under his directorship,
IRCTR focused its research activities into the specific areas of: antennas and propagation, radar technology,
telecommunications transmission and microwave remote sensing. At present IRCTR has many national and
international co-operative research projects with industry, institutes and other universities.
Scientific output
Over 600 papers
4 Patents
2 books
Outdated or incorrect contact information? Please contact us with the correct information.