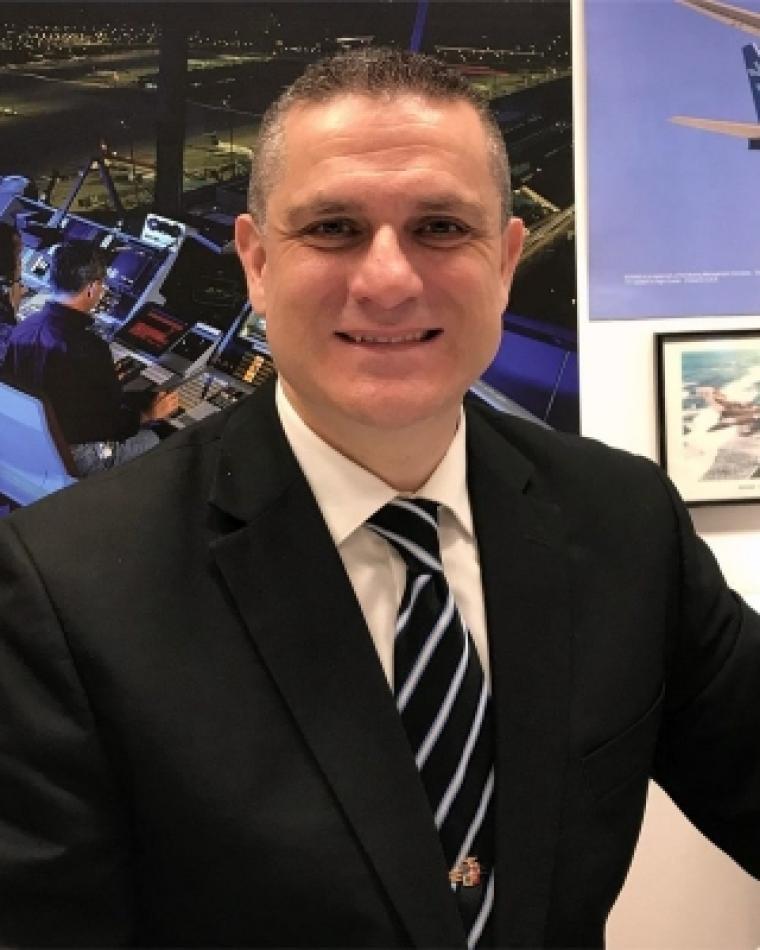 Affiliation
Khalifa University of Science and Technology
( )
IEEE Region
Region 10 (Asia and Pacific)
( )
Technical Area
Avionics Systems

,
Aerospace Systems Integration Engineering

,
Artificial Intelligence

,
Cyber Security

,
Electronic Warfare

,
Navigation Systems

,
Space Systems

,
Systems Engineering

,
Target Tracking Systems

,
Unmanned Aerial Vehicles
Contact Menu
Roberto Sabatini is a Professor of Aeronautics and Astronautics with three decades of experience in aerospace and defense systems research and education, having served in various industry, government and academic organizations in Europe, North America, Australia, and the Middle-East. His research addresses key contemporary challenges in avionics, spaceflight and robotics/autonomous systems design, test and certification, focusing on the central role played by cyber-physical systems and AI in the digital transformation and sustainable development of the aerospace sector (e.g., trusted autonomous systems, urban and regional air mobility, distributed space systems, space domain awareness, and multi-domain traffic management). Throughout his career, Prof. Sabatini has led several research projects funded by national governments, the European Commission, and industrial partners such as Thales, Northrop Grumman, Lockheed Martin, Leonardo, the SmartSat Cooperative Research Centre (CRC), and many others. Prof. Sabatini has authored, co-authored, or edited several books, and has had more than 300 articles published in refereed international journals and conference proceedings. Since 2019, he has been listed by the Stanford University's ranking among the top 2% most cited scientists globally in the field of aerospace and aeronautics. Prof. Sabatini is a Fellow of the Royal Aeronautical Society (RAeS), the Royal Institute of Navigation (RIN), the Institution of Engineers Australia (IEAust), and the International Engineering and Technology Institute (IETI). He was conferred prestigious national and international awards including: Distinguished Leadership Award – Aviation/Aerospace Australia (2021); Scientist of the Year – Australian Defence Industry Awards (2019); Professorial Scholarship Award – Northrop Grumman Corporation (2017); Science Award – Sustainable Aviation Research Society (2016); Arch T. Colwell Merit Award – Society of Automotive Engineering (2015); and Scientific Achievement Award – NATO Research & Technology Organization (2008). Additionally, Prof. Sabatini was recognized best-in-field national scientist in aerospace engineering and aviation by the 2021 Australian annual research report. Prof. Sabatini holds and has held honorary/visiting appointments at a number of international institutions, including: RMIT University/Sir Lawrence Wackett Defence and Aerospace Centre (Australia); Polytechnic University of Turin (Italy); Chosun University (South Korea); Durban University of Technology/Space Science Center (South Africa); and the Korea Aerospace Research Institute (South Korea). In 2020, Prof. Sabatini was nominated Distinguished Lecturer of the IEEE Aerospace & Electronic Systems Society (AESS) and, since 2021, he serves as Chair of the IEEE AESS Avionics Systems Panel (ASP). In 2022, he was elected to the Board of Governors of the IEEE AESS, where his contributions have focused on industry relations, publications and technical operations. Currently, Prof. Sabatini serves in the editorial board of several journals, including the IEEE Transactions on Aerospace and Electronic Systems, Progress in Aerospace Sciences, Robotica, Aerospace Science and Technology, the Journal of Navigation, and the IEEE Aerospace and Electronic Systems Magazine.
IEEE AESS Position History:
Present

Member (Cyber Security Panel)
2023-

Present

Industry Relations Committee Member (Industry Relations Committee)
2023-

Present

Associate Editor (Systems Magazine Editorial Board)
2022-

Present

Board of Governor Member-at-Large (BoG)
2022-

Present

Publications Committee Member (Publications Committee)
2021-

Present

Avionics Systems Panel Chair (Technical Operations Committee)
2021-

Present

Avionics Systems Panel Chair (Avionics Systems Panel)
2015-

Present

Avionics Systems Assoc Editor (TAES Technical Areas and Editors)
2022-2022 Technical Operations Committee Member (Technical Operations Committee)
2019-2021 Vice-Chair (Avionics Systems Panel)
2015-2021 Avionics Systems Sr Editor (TAES Technical Areas and Editors)
Outdated or incorrect contact information? Please click here to update us with the correct information.