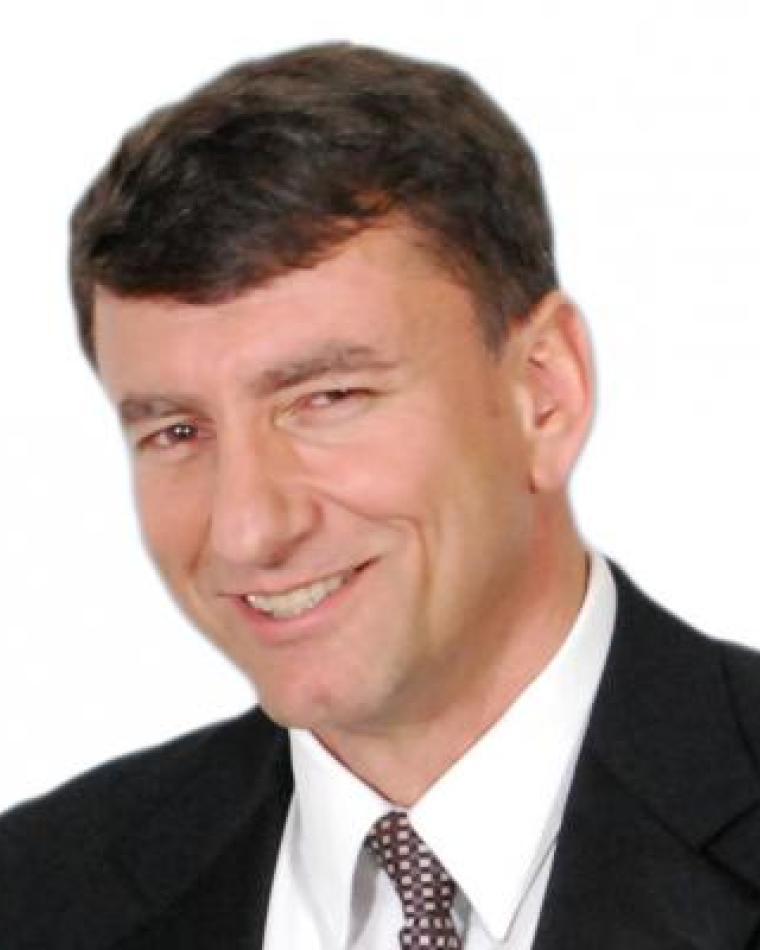 Contact Menu
Mr. Oliva has served as an officer for the Washington, DC and Northern Virginia Chapters of the IEEE Aerospace and Electronic Systems since 2001 and the Chair from 2006-2008. Currently, he serves as Program Director for these Chapters. Mr. Oliva has served two terms for the AESS Board of Governors (2010-2015). Mr. Oliva served as VP for Technical Operations 2013-2014. He designed and implemented the 2011 AESS Chapter Summit Systems Engineering Workshop. Mr. Oliva has been the Society liaison to the IEEE/USA Committee on Transportation and Aerospace Policy since being elected to the Board. He served as the Vice-Chair of this activity 2012-13 and then as the Chair (2014-15). He was the General Chair for the Digital Avionics Systems Conference, 2012 where he implemented the Future Flight Workshop. Mr. Oliva has also been serving as Society liaison to the IEEE Systems Council. He was elected to be the VP for Technical Operations for IEEE's Systems Council in 2013 and held that position through 2016. All of his IEEE service is voluntary in nature.
Roger R. Oliva received a B.S. degree in Electronics and Computer Engineering from the George Mason University, Fairfax, VA, 1989 and an M.E. degree in Mechanical and Aerospace Engineering from the University of Virginia, Charlottesville, VA 2004. He intends to earn a PhD in Physics-Materials Engineering.
1982-1989, worked as Research Assistant, Systems Analyst, Engineering Consultant, and Software Engineer. He solved software integration/implementation, aerospace hardware modeling, large-scale systems engineering, and logistics problems through private consulting associated with Air Force space systems, Joint Chiefs of Staff Special Projects, Strategic Defense Initiative Program Office, and Secretary of Defense Planning Analysis, and Evaluation Directorate, respectively.
1990-1996, Mr. Oliva worked as a Systems Engineer, Network Technician, and had three assignments as a Software Engineer. He assisted the R&D and implementation of database management schemes for interactive TV, UNIX network implementation, and a 200,000 member interactive telecommunications data management process for private industry, Navy Sea Systems Command, and the Secretary of the Army's telecommunication system, respectively.
1996-2000, Mr. Oliva worked as Systems Engineer on-site for USAF HQ for Space and Nuclear Force Plans and Programs. There, he assisted maintaining the research, development, and operations of US space and strategic deterrence programs. Mr. Oliva's duties required technical and budget-level knowledge to assist performing risk analysis and integration of USAF's $50B effort.
2000-2006, Mr. Oliva took his special systems integration background to the Defense Advanced Research Projects Agency (DARPA) and to Air Force Medical Service (AFMS) HQ for Modernization and Requirements, and the Defense Threat Reduction Agencys (DTRA) Systems Engineering Directorate. At DARPA, he assisted leading systems engineering and programmatic support of $30M biochemical defense program. He researched and characterized surveillance, decontamination, and other protection devices. While at AFMS, Mr. Oliva was the POC for special weapons response. He led and assisted definition of AFMS systems, processes, and medical requirements analysis for optimum unit-level emergency response capabilities with advanced aero-medical systems ($5B). Mr. Oliva worked as Senior Scientist under contract with DTRA. There he supported implementation of special projects in nuclear surveillance, biomedical research, and overarching systems engineering processes.
2006-2015, Mr. Oliva completed pre-med coursework and has been supporting K-12 education initiatives and instruction in automated systems while pursuing advanced studies in photonics, nanotechnologies, electro-chemistry, aerospace, and material science engineering that will eventually lead to a PhD.
2016-present, Mr. Oliva provides scientific/engineering policy analysis and program support to US Government aerospace programs.
He has also been a member of the IEEE Engineering in Medicine and Biology, Computer, Communications, and Nuclear Plasma Sciences Societies.
IEEE AESS Position History:
2013-2015 Board of Governor Member-at-Large (BoG)
2013-2014 Vice President Technical Operations (Officers)
2013-2014 Vice President Technical Operations (Technical Operations Committee)
Outdated or incorrect contact information? Please click here to update us with the correct information.