2022 Integrated Sensing and Communication (ISAC) Workshop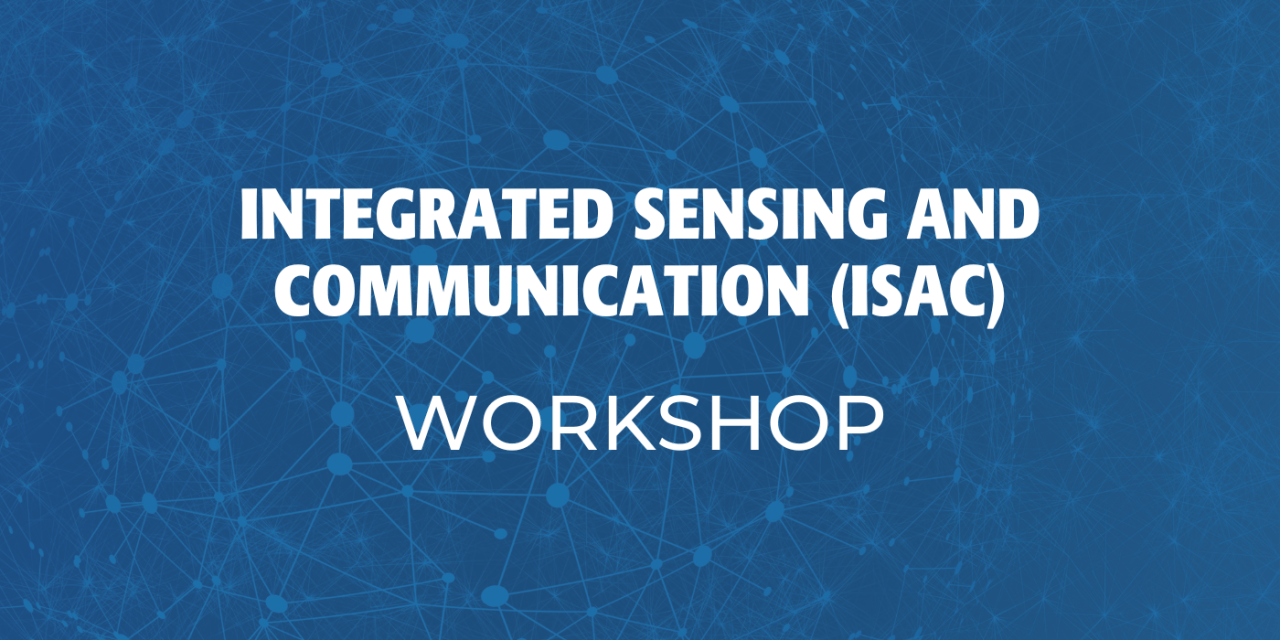 Event Menu
Description
About
Beyond 5G and 6G networks will provide value-added services beyond simple connectivity, supporting critical applications such as connected vehicles, autonomous factories, smart cities, and autonomous mobile networks, among others. This "nervous system" of smart networks and services will be populated by many smart devices, requiring data-centric services under stringent delay constraints despite the huge amounts of data sensed, generated, and shared. In this context, the paradigm of Integrated Sensing and Communication (ISAC) represents a promising enabler for a better quality of service and a "greener" environment, as it primarily aims at reducing EM pollution, optimizing resources and saving energy. The need for this new paradigm is explained by the increasing use of the spectrum resources with a huge number of different sources, devoted to both sensing, like radars, and communication purposes.
This workshop is the first organized by the Aerospace and Electronic Systems Society and will feature various invited presentations that will touch on different aspects of sensing and communications integration, highlighting the state-of-the-art and the many problems still open.
Program
1:30 Mark Davis – Welcome and introduction
1:40 M.Sabrina Greco – Integrated Sensing and Communications: the AESS Perspective
2:00 Moeness Amin - Communication Signal Steganography Using Radar
2: 30 Christos Masouros –  Securing the Integrated Sensing-Communication Network
3:00-3:30 Coffee break
3:30 Marco Lops – Radar-Enabled Ambient Backscatter Communications
4:00 Kumar Vijay Mishra - Emerging Technologies for Distributed ISAC Systems
4:30 Concluding remarks
The workshop will be a hybrid event with online and in-person presenters and attendees. Registration is free but required to participate in this workshop.
In-Person Attendance
If you are interested in attending the workshop in person, please email Amanda Osborn by 5 October 2022 at (Click to show email). Space is limited. 
Location:
Edinburgh Marriott Hotel
111 Glasgow Rd, Edinburgh EH12 8NF, United Kingdom