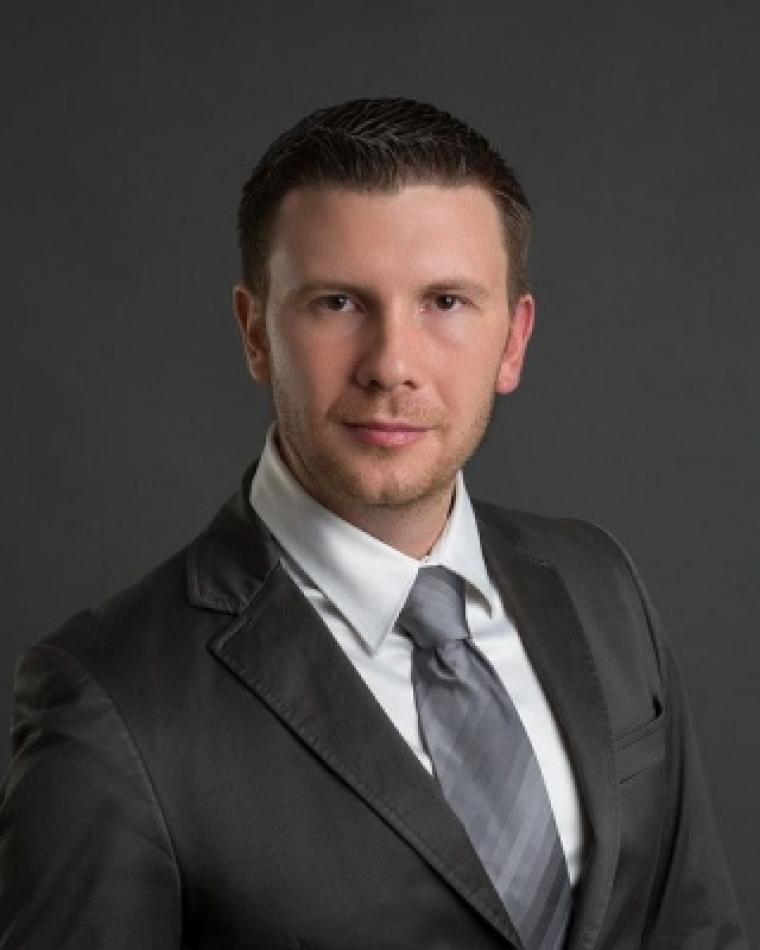 IEEE Region
Region 1 (Northeastern U.S.)
Contact Menu
Dr. Lo Monte has comprehensive experience in applied Radar, RF, DSP, EW system design and prototyping, from small companies, consulting, academia, research institutions, to large defense contractors and government agencies worldwide. He serves as Chief Scientist at Telephonics, a top-100 defense corporation specializing in ISR, with the role of translating research innovations into commercial products. Prior to that, he was an Associate Professor at the University of Dayton, where he created the courses "Intro to Radar," "Radar/RF Systems Design," and "Intro to Electronic Warfare." He was also the Director of the Mumma Radar Laboratory. Dr. Lo Monte has published over 70 peer-reviewed journal and conference papers and two book chapters. Throughout his career, he gained experience in HF-to-W Band radar systems prototyping, including monopulse, radar transmitters, early-warning radars, multistatic and MIMO radar, ISAR and tomography, GPR, passive HF/VHF/UHF systems, IED/EFP detection, ballistic missile defense radar, resonance exploitation, RF/IR integration, DRFM, EA/EP/ES, AMTI/GMTI/MMTI, clutter modeling and study, antenna/microwave design and measurements, instrumentation control, computational electromagnetics, inverse scattering, DSP, electrical/mechanical CAD design. Dr. Lo Monte is very active in the IEEE community, serving in the AES Board of Governor as a member, as the representative to the Sensors Council and the Young Professionals. He was the Vice Chair of the IEEE Dayton Section and Vice President of its AESS Chapter, while now he serves as Secretary at the Long Island Section and Region 1 representative for Young Professionals. Dr. Lo Monte is also the Topical Editor of the IEEE Sensors Journal for "Radiation Sensors," and serves as a technical reviewer for eleven IEEE journals. Dr. Lo Monte is also an AESS Distinguished Lecturer. He taught many short courses in radar and RF worldwide, with a focus to underserved areas. Dr. Lo Monte also served as a technical panel member, steering committee member, judge, tutorial instructor, special session organizer, and session chair in many international IEEE conferences.
AESS Position(s): 
BoG (2021-2023) (2018-2020); VP Education (2019-2021); AESS Short Course Instructor; AESS Rep to the Sensors Council (2016-2017), Young Professionals Program Representative (2018); AESS Distinguished Lecturer (2020-2022)
IEEE AESS Position History:
2023-

Present

Vice President Member Services (Officers)
2023-

Present

Vice President Member Services (Member Services Committee)
2022-

Present

Education Committee Member (Education Committee)
2021-

Present

Board of Governor Member-at-Large (BoG)
Past

Member Services Committee Member (Member Services Committee)
2021-2022 Conferences Committee Member (Conferences Committee)
2021-2021 Short Course Committee Member (Short Course Committee)
2020-2021 Bob Hill Award Chair (Robert T. Hill Best Disertation Award Selection Committee)
2019-2021 Vice President Education (Officers)
2019-2021 Vice President Education (Education Committee)
2018-2021 Distinguished Lecturer Program Chair (Education Committee)
2017-2018 Young Professionals Representative (Other Appointments)
Outdated or incorrect contact information? Please click here to update us with the correct information.