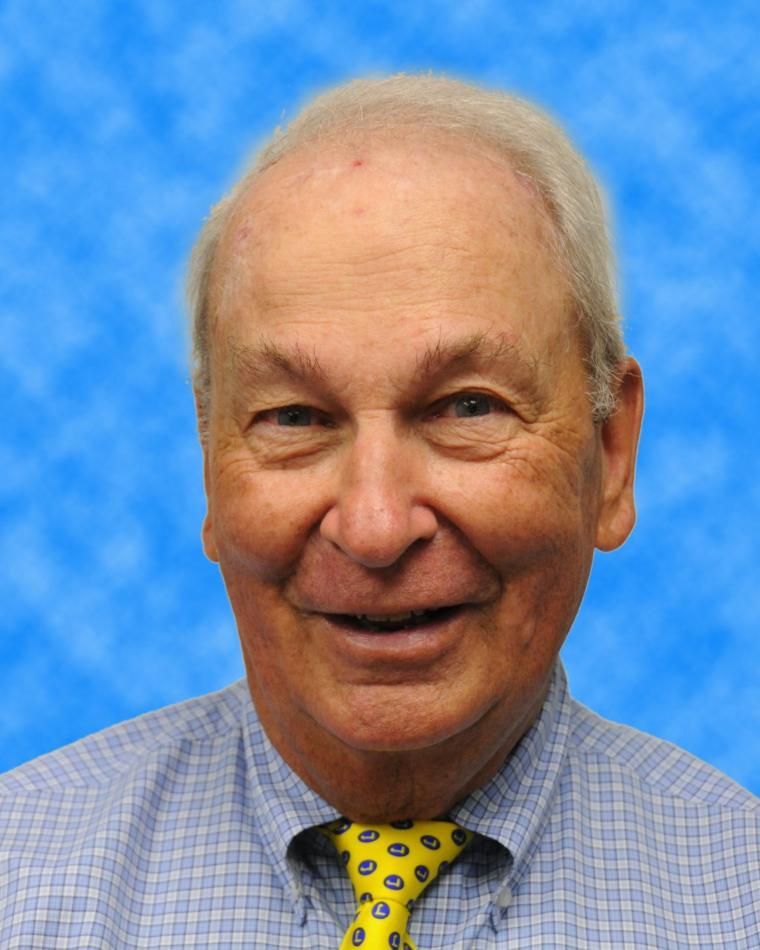 Technical Area
Aerospace Systems Integration Engineering
Contact Menu
Bob Rassa is the retired Director of Engineering Programs at Raytheon Technologies Intelligence and Space Systems, El Segundo CA and Fallston MD, since April 1996. Responsibilities were primarily helping improve systems engineering capabilities throughout Raytheon, and assisting the US Department of Defense and the Services (USAF, USA, USN, USMC) and Agencies improve their systems engineering capabilities via Industry Association and IEEE activity focused on systems engineering. Experienced in program management, systems engineering, radar systems design, logistics, test systems, and other electronics design. Prior to Raytheon, Mr. Rassa was employed as Group Vice-President at Mantech International Corp, where he was responsible for engineering and logistics programs at multiple locations, including Pasadena CA, Ft Huachuca AZ, San Antonio and San Angelo TX, and Vienna VA (1985-1996). Prior to that Mr. Rassa was Director, Programs, for Westinghouse Electric Corporation's Electronic Systems Division (ESD), Hunt Valley MD, where in his last assignment he was responsible for all ESD programs in Baltimore MD, Lima Ohio and Puerto Rico, including nuclear instrumentation systems and electrical generation systems (1963-1984) Mr. Rassa is founder and Chairman Emeritus of the National Defense Industry Association (NDIA) Systems Engineering Division, as well as a founding member of their Automatic Test Committee. Mr. Rassa was the Industry Sponsor of CMMI (Capability Maturity Model Integration, the world-wide-adopted model for process improvement for SE, SW, PM, and HW design), and served as the Chair of the CMMI Steering Group, until Jan 2013 when this was disbanded with the move of CMMI from the Software Engineering institute to the new CMMI Institute. Mr. Rassa holds a BSEE from the University of California – Berkeley. He holds the US Patent for a satellite-based Advanced Maintenance System for Aircraft & Military Weapons, issued in August 1999, now being used on the F-22 and F-35. This patent is also the basis for General Motors' Digital "On-Star" System. He is recipient of the Westinghouse Order of Merit, the IEEE Third Millennium Medal, the McGinnis Professional Achievement Award from IEEE-AUTOTESTCON, the Lt Gen Thomas Ferguson Award for Systems Engineering Excellence from NDIA, the NDIA Gold Medal for Meritorious Service, the Raytheon Award for Excellence in Engineering Process Improvement, the IEEE Distinguished Service Award from the IEEE Instrumentation & Measurement Society, IEEE Distinguished Service Award from the IEEE Systems Council, and was elected to the IEEE Technical Activities Board Hall of Honor (Nov 2016).
AESS Position(s): 
BoG (2022-2024) (2017-2019) (2014-2016);Treasurer (2014-2022); AESS President (2008-2009); AUTOTESTCON Rep (2020-2022); AESS Short Course Instructor; Student Activities Co-Chair; NDIA Liaison; AESS Distinguished Lecturer (2020-2022); IEEE Fellow
IEEE AESS Position History:
Present

AUTOTESTCON Liaison (Conference Representatives and Liaisons)
Present

Conferences Committee Member (Conferences Committee)
Present

Finance Committee Member (Finance Committee)
2022-

Present

Board of Governor Member-at-Large (BoG)
2014-2022 Treasurer (Officers)
2014-2022 Treasurer (Finance Committee)
2017-2019 Board of Governor Member-at-Large (BoG)
2010-2011 Past President (Officers)
2008-2009 President (Officers)
2019- Student Activities Co-Chairs (Member Services Committee)
Outdated or incorrect contact information? Please click here to update us with the correct information.